"Shakespeare In Song" Reflections
With "The Bard's Tale" concerts coming up this weekend, April 25-26, the Phoenix Chorale has been reflecting on their recording of Shakespeare In Song, for many of the songs from this album will be performed. These concerts are not only going to be a fun and interactive way for audiences to experience Shakespeare through song and scene, but they also hold a special place in several of the Chorale singers' hearts as they are able to revisit the Shakespeare In Song album that was the beginning of many of the Chorale's greatest accomplishments 10 years ago.
This week on Choirtap we are sharing the story of how Shakespeare In Song opened the Chorale to the many opportunities and successes in the last ten years. Joel Rinsema, President & CEO of the Phoenix Chorale, shared memories and fun facts about this album, and explained how the project came together.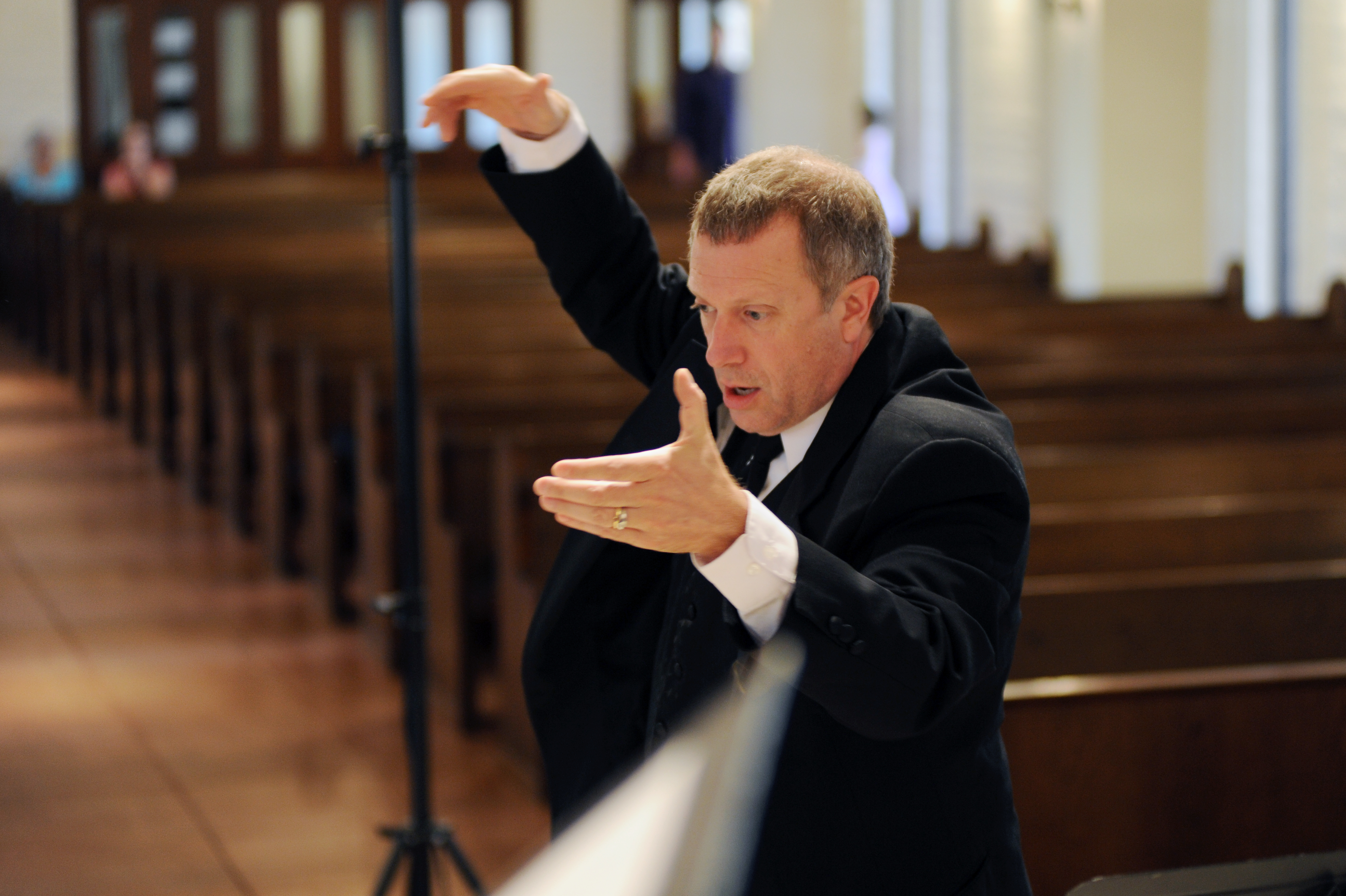 In 1999 Charles Bruffy joined the Phoenix Chorale, then known as the Phoenix Bach Choir, as Artistic Director. The Chorale knew about Charles and his previous recording successes with the Kansas City Chorale. "We knew we wanted to record, and we knew that Charles experienced great success with the Kansas City Chorale and had a relationship with the reputable British label Nimbus," Joel explains. Little did they know that their own opportunity to record would come just a few years later, in the most unexpected fashion.
"We were actually looking for music from Shakespeare's time, which as it turns out is extremely difficult to find," Joel explains. "But we had already planned an event, so it turned into a very collaborative experience." Everyone in the group began to look for music featuring texts by Shakespeare, consulting colleagues, friends, professors, and everyone in between.
First, the light Matthew Harris pieces were discovered when Charles met with Matthew and looked through his three books of Shakespeare pieces. These songs turned out to be the opening pieces on the album. Next, Frank Martin's Songs of Ariel became a part of the mix.  "The Martin songs were suggested by a professor that I studied with. He suggested them because they weren't well known or recorded," says Joel.  Charles discovered another piece through his friend Steven Sametz, a conductor and professor that submitted "When He Shall Die." One of the Chorale singers suggested pieces by composer Jaakko Mäntyjärvi and Dominick Argento's "Sonnet No. LXIV" was another big discovery, for it had just premiered in Minnesota, and it was important to the Chorale to perform music by a major American composer. "Alan Murray's piece was another gem that nobody knew about and had never been recorded, and the Ralph Vaughan Williams – you can't do Shakespeare without such an important work," explains Joel.
After collaborative efforts from many different people, the program for their concert was complete and rehearsals were able to begin. However, when the Chorale started to rehearse, they realized there was something particularly special about it. This unique blend of modern music with Shakespearean texts was the perfect program to become their first recording with Charles.
Joel reached out to several recording producers and engineers and the Chorale ultimately decided on Soundmirror for several reasons, including their reputation, interest in the project, high end Super Audio CD (SACD) recording abilities, and their relationships with many prestigious record labels.
"SACD played a big role in our decision," says Joel. "Super audio surround replicates the acoustic space you perform in, putting the listener of the CD in the concert hall. We knew Soundmirror would work with us to get the perfect sound."
After the recording was completed and mastered, it was time to find a label. The renowned British label Chandos had always caught Joel's eye, and luckily Soundmirror was working on another project for Chandos at that time. In the summer of 2003, Ralph Couzens, the head of Chandos, was able to hear a few of the Shakespeare In Song tracks.
"We got an email from Chandos saying 'I know you're looking for a label, and we just might be the one for you,'" Joel remembers. This was a huge opportunity for the Chorale; they soon became the first North American choir to be represented by Chandos. The benefits of signing with Chandos included not only worldwide distribution, but also a solid reputation that would help place Chorale recordings at the top of the stack for reviews from the world's most reputable publications. Shakespeare In Song received rave reviews from Fanfare, Gramophone, International Record Review, and American Record Guide saying, "Where has this fabulous choir been all my life?"
Shakespeare In Song launched the Phoenix Chorale's international presence in the choral world – and this would not have happened without Chandos.
"Here we are, seven albums, eight Grammy nominations and two Grammy wins later," says Joel. "This recording was such a huge leap for us. It was a huge investment of energy, money, and time, and we had no idea at the time what it would lead to."
This weekend, the Chorale revisits these songs in "The Bard's Tale" concerts, which will also feature live actors from Theater Works performing scenes from select Shakespeare plays featured in the music. These concerts also serve as a kind of celebration of the Shakespeare In Song recording and of all the accomplishments that have followed. "It's a great program featuring composers of different backgrounds, nationalities, and styles with words by the greatest playwright of all time," says Joel. "It will be interesting to see how incorporating actors from Theater Works adds to the experience. It's a marriage of two art forms, theater and choral music. It's a unique spin on an already unique program."
-Samantha Allen, Marketing and Communications Intern