Q&A WITH TENOR JORDAN RAKITA
We would like to introduce our newest tenor Jordan Rakita who's first concert with
us was the "BRAHMS Requiem." Jordan holds a Master of Music in Choral Conducting and a Bachelor of Arts in Music from Northern Arizona University. Read below for a Q&A with Jordan!

When did you decide that you wanted to start singing professionally and why?
I recently graduated from NAU with a Master's in Choral Conducting. During those two years I studied voice with Dr. Judith Cloud, an amazing instructor and dear friend. She encouraged me not to limit myself professionally, especially when there are so many opportunities available. Even though my passion will always be to teach, I also love to perform and know that it nourishes my soul in a different way.
What singing accomplishment are you most proud of?
This is such a hard question to answer! I've been blessed with amazing opportunities, and performances that have left a lasting impression. Some noteworthy performances include singing for Jimmy and Rosalynn Carter as a middle schooler, taking first place with the Westminster Chorus at the
2010 International Convention with the Barbershop Harmony Society, and singing for and with Chuck Norris at a karate convention. However, my most proud moment as a singer came in high school when my choir was invited to sing for the national American Choral Directors Association convention. This convention happens every other year and only a limited number of choirs are invited.  We worked so hard to prepare for those performances, and were blown away by the audience response. That experience has shaped so much of who I am as a performer. It is something I will never forget.
How is singing important in your life?
Singing is one of the most sacred and beautiful things we do. It has always reminded me of something beyond myself, something divine. It also makes me think of family. I remember learning about harmony with my Mom while we drove to the grocery store. We were singing "Barbara
Ann" and I had to hold onto my own part as a 6 year old! Lastly, singing has always been a way to bring peace and comfort. My Aunt Sandy recently passed away, and while in hospice all she wanted was for us to sing her favorite songs. We pulled the guitars out and sang Simon & Garfunkel, The Beatles and Peter, Paul & Mary. Singing those familiar songs didn't just give her comfort, it helped us to cope with her passing. Singing brings us together, it is universal and eternal.
What is most exciting to you about joining the Phoenix Chorale?
That I was planning to go to all of the concerts anyways but now I don't have to pay for tickets! The truth is there are so many things I'm excited about. Most of all, I am thrilled to work with Charles Bruffy. He has worked with some of the best conductors of our time, he has a wealth of knowledge about choral music, and he approaches music in a way I've never experienced before. I look forward to learning from him for years to come.
If you were stranded on an island and could only have three albums to listen to, what would they be and why?
J.S. Bach B Minor Mass.  I love the work and so many important people in my life consider this to be the greatest work of all time. It's also so complex that I could spend decades trying to figure it out while playing with Wilson.
Heinrich Schütz Geistliche Chormusik. His music has impacted my life so much and was written in such great devotion to God and in comfort to friends returning from the Thirty Years War. It's beautiful.
Sigur Ros Hvarf/Heim. If you've never heard of Sigur Ros, you should check them out. This album also comes in the form of a documentary where they toured Iceland (their homeland) and performed in unbelievable spaces. As I'm stranded on an island, I'd prefer to have the DVD if possible.
What musician inspires you?
I am inspired by conductors more than performers, as they must know the fine details of a work. Dr. Edith Copley at Northern Arizona University is one of the greatest musicians I know. She has inspired me to  love music deeply.
What was your first concert?
When I was really young I performed "Friend Like Me" from Aladdin. I didn't know most of the words, but man was I a cute genie!
What is your pre-performance routine, if any?
In high school we did what we called a "Pre-Show Flow". This was where one of us did some beat-boxing while the rest of us would take turns doing a free-style rap. It is something I hope to encourage the members of the Phoenix Chorale to incorporate into their pre-performance routine as well. On a serious note though, I love when a choir meets together and discusses how lucky we are to perform such beautiful music with one another. That is my favorite pre-performance routine.
What is your spirit animal and why?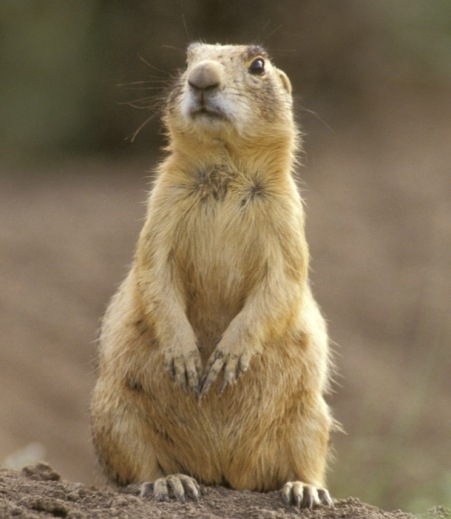 Some kind of rodent. Maybe a prairie dog?
What is the strangest or most random talent you have?
I'm pretty good at frisbee. I know that's not super random but it's one of my favorite things to do in the world!